Check what our customers are saying!

"I took my car in to have some body work done and from the get go, I was treated with kindness and professionalism. A gentleman named Mike Tracey handled my insurance claim and was a breath of fresh air with his kind demeanor, knowledge and responsiveness. I cannot thank them enough for making this process quick and easy; not to mention, my car looks as if nothing ever happened to it. Thank you!
Do not hesitate to take your car/truck to this fine establishment…I truly cannot say enough good things about Mr. Tracey and Ed Morse!!!!!
5 Star – Google user review
---
"If you're looking for quality workmanship, professionalism and a knowledgeable staff, I highly recommend taking your car to Ed Morse Auto Plaza. They took an unfortunate situation (I was rear-ended) and made the process quick, easy and painless. Mike Tracey handled my insurance claim and was there at every step of the process in addressing my questions and concerns while doing so in a timely, professional and knowledgeable manner. He is a class act and excellent at his job! Thank you Ed Morse Auto Plaza for making my car look new again AND making my life a whole lot simpler throughout!"
5 Star – Google user reviews
---
"I wish to thank everyone in the service dept/body shop; Stephen, Steve, and Dave for the outstanding customer service extended to my daughter and myself. Not only did they perform their duties with the utmost professionalism but they succeeded in making an otherwise stressful situation manageable even going so far as providing lunch for the two of us. We will never forget the kindness and friendly nature of the entire dept. and will be forever thankful for all of you. Laura L. and Amanda P. 2016 Accent"
5 Star -Google user reviews
---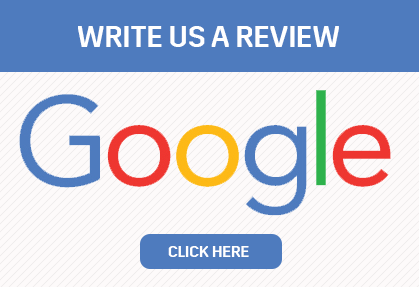 We have been providing superior customer service to our Body Shop customers for several years. Our goal has always been to provide the highest level of customer service to everyone who stops by. We place great value in what our customers have to say about us, and your comments play a very important part in helping us to improve on our overall quality of service.
Take a minute and share your experience with us!
---
"Amazed at the outcome and turn around time! Jesse did a great job!!! Staff was so friendly and knowledgeable in a time of need, would definitely recommend again!!!!"
Evelyn – Ford owner
---
"A special thank you to Michael Hammer and the rest of the team that worked on my car. My cranberry red baby looks brand new. Great Job."
Carmen – Dodge owner
---
"Car looked great! Not only repairs but, entire car looked detailed clean. My time was respected – when I dropped off, I met w/Morse, Geico & Enterprise within 15 minutes and was on my way. Upon pick up, I was out in 10 minutes. Also liked the text messaging. Friendly, courteous and professional"
David – Acura owner
---
"Took care of everything. Beautiful job, seamless service. I will recommend to any and all that need car repair."
Terri- Chrysler owner
---
Mike always kept me informed on the status of my vehicle, I will be back for future needs.
Mark -Dodge owner
---
The communication from the team was outstanding and they did great work on my car. They answered all my questions and were efficient and professional throughout the entire process.
John – KIA owner
---
Very good work was done to my car. This is the second time I have used their repair services and both times I have been completely satisfied.
James – Cadillac owner
---
Get your Free Estimate >>